Welcome to HOTEL ODYSSEY | 4 star Luxury Hotel in Agia Efimia, KEFALONIA
WELCOME TO HOTEL ODYSSEY

LUXURY 4 STAR ADULTS ONLY HOTEL IN AGIA EFIMIA KEFALONIA
ENJOY THE JOURNEY
DISCOVER YOUR DESTINATION
---
The overlook from the ODYSSEY HOTEL KEFALONIA is stunning.
Enjoy the magnificent sunrise.
Dive in the majestic pools.
The eye continues to travel endlessly over the Ionian Sea and the mythical island of Ithaca, the famous kingdom of Odysseus.
Surrender to romantic sunsets with a glass of trendy cocktail or free your senses at the hotel spa.
Delicious dining and luxurious accommodation are synonymous to the newly opened ODYSSEY HOTEL KEFALONIA.
---
WELCOME TO HEAVEN
STAY IN LUXURY...
Odyssey hotel receives Quality Certification from TÜV Austria Hellas, for Management System as per EN ISO 22000: 2005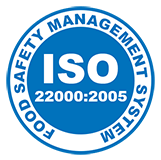 In accordance with TÜV Austria is certified that ODYSSEY HOTEL, Agia Efimia, Kefalonia, Greece, applies a Food Safety Management System in line with PREPARATION AND DISTRIBUTION OF MEALS IN THE HOTEL'S FOOD DEPARTMENTS.

We carefully select our suppliers, prioritize purchases from the local economy using the freshest ingredients on the market and apply the latest standards in food preparation and hygiene as per our ISO 22000:2005 certification
Odyssey hotel is now officially A BOUTIQUE HOTEL, with the HELLENIC CHAMBER OF HOTELS, seal of approval.
The "Boutique Hotel" of Hellenic Chamber of Hotels is designed as the seal of quality and differentiation for independent Greek small hotels with distinctive design and exceptional services. Every single hotel is reliably certified, based on a range of criteria to guarantee guests a unique accommodation experience. As a result, the creation of a new community of inspired small hotels in Greece for demanding travelers all over the world.

What is a Boutique Hotel?
Your peace of mind ensured, at any Boutique Hotel you choose. Every hotel that bears the official stamp of the Hellenic Chamber of Hotels, as a "Boutique Hotel", is, by definition, different than the rest, however, at the same time, all the certified hotels share the following common characteristics:

Small size
Particular aesthetic
Unique facilities & services
Tailor-made services: personalization

Boutique hotels in Greece, have invested in providing a unique stay experience for their guests.
The "Boutique Hotel" program aspires to showcase the innovative attempts of design and the development of new hospitality services in our country.